Kubica hopes for similar feeling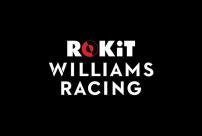 By Andrew Hooper
August 8 2019
Kubica hopes for similar feeling
The recent 2019 Hungarian Grand Prix would see the ROKiT Williams Team make what seemed like their first significant step forward in terms of the performance of the difficult FW42. George Russell would come within the smallest of fractions in making it into the second period of qualifying while the race would see him for the first time finish in front of other drivers in the race. George would say: "'Nice to be racing other drivers at last."
But for team-mate Robert Kubica his Hungarian weekend was vastly different to that of his team-mate with the Robert last in qualifying and the race with his pace well off his team-mates. This was the case even with the updates that the team had brought that seemed to benefit George but not Robert.

There has been much discussion as to why Robert has not been able to produce lap times in line with the improvements that George has seen. Broadcaster Eleven Sports asked Kubica if his problem could be his team-mates ability to setup the car better.

In response to this Robert answered: "We go our own way.

"When I tried to use George's setup, I went even slower. He just has a different feeling in the car.

"He has been happy here, so I hope that when I get a similar feeling in the car, a day will come when I am also happy.

"For now, it's as if we are eating two different dishes. One comes from a good restaurant and the other is prepared by myself. And I'm not a very good cook!" Kubica added.
In an interview or Auto Motor und Sport Robert explained: "There are weekends when I'm closer to George, although it takes me longer to improve times. The differences between us are huge, but no one in the team can explain them to me."
pqs: qs: