Russell feeling happier with FW42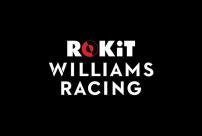 By Andrew Hooper
August 3 2019
Russell feeling happier with FW42
As the ROKiT Williams Team continues to work through the process of finding a solution to their performance issues with the FW42 there have been those small moments when the team is making progress, even if it is only small steps forward.
One such moment seems to have taken place during the opening Friday practice sessions for the 2019 Hungarian Grand Prix where George Russell and Robert Kubica had to cope with wet conditions in the second session. According to Russell after having struggled with their wet setup in the last race in Germany they were able to make a setup change to the FW42 that saw a big step in performance from the FW42 in the wet conditions. George was able to lap the Hungaroring circuit 2.5 seconds faster after completing back to back tests using the setup that they rain in Germany and then making the changes.
In an interview by Autosport.com George was asked as tio what had changed with the FW42. He would respond by saying: "Just overall grip."

"I went from feeling like a rainmaster and an amateur between the two set-ups: I felt like a complete amateur last week in the rain.

"Regardless of tyre manufacturer, it's always difficult to get the tyres in the rain in the right window.

"We did a back-to-back set-up and there were about 2.5s between the two. We're not talking small numbers here.

"We got it wrong last week, hopefully in the future, we can get it right."

In the same interview George was asked as to whether these changes will have an impact on the FW42's dry weather performance George added: "I wouldn't say we've solved those issues, but we understood where we went wrong last week.

"Also on the slick running, I think we're working in a very difficult working window.

"When we get it in the window the car feels much better, we can extract much more performance from it.

"Not enough to put us any higher than 19th and 20th, but at least gets us closer."

As for whether the team will be able convert their better understanding of the FW42 into a step forward in the performance of the FW42 George did not feel that this would see them move up to be able to start challenging the midfield runners,
George added: "I'm not convinced. It's been a very tricky day for everyone, so although it's been relatively good for us, we can't take too much out of it and say we've solved all of our problems.

"I think that result overall is a little bit smaller than it realistically is.

"In FP2 most drivers around us were on the medium and hard tyres.

"Definitely we need a reset tomorrow, but I feel a lot happier with the car."
pqs: qs: