Williams Memorabilia
Posted by:
Goxxy
(IP Logged)
Date: 14 May, 2019 08:19
Hi guys,

I remember we once had a topic with Williams (and even other team) memorabilia, so just wondering is anyone of you collecting some team related items, caps, shirts, model cars, books, posters, etc? Is anyone into this - at least as much as I am, or even more?

I'm asking because I'm into it very much, mostly 1/43 models, shirts, some jackets, caps, etc. And finding those cheap, and getting them to Serbia has proved both a costly sport and too much of an effort - and I still practice that. I've been collecting models since 2014, but other stuff much earlier, like 2003-2004, since BMW Wiliams F1 era.

If you're collecting such stuff, it would be great to share what you got, what you're still missing, and even if you're trying to sell any of those stuff if you don't need or have duplicates - we all could trade some of it.

If there's interest into this matter, I'll be glad to show you my collection so far.
Re: Williams Memorabilia
Date: 14 May, 2019 09:17
I would really like a high quality 1:1 scale replica F1 steering wheel but they cost around 3 thousand US dollars.
Re: Williams Memorabilia
Date: 14 May, 2019 14:00
Iíve about 250 books abd origrammes from my 35 years following the sport. My real pride is I have signed prints from the 84/85?season of Mckaren winning the 84 drivers and constructors abd orist winning his first title in 85. Each framed abd signed by Lauda, Prost, Barnard and Ron Dennis. I loved the Marlboro McLaren livery.

Nothing if real value from Williams, I had an original Ginny Willianís different life book but itís disappeared.
Re: Williams Memorabilia
Date: 14 May, 2019 20:03
This is what I've been working on; a 1/20 diorama set based on the 1985 season. I built and painted/sprayed these cars/figures myself.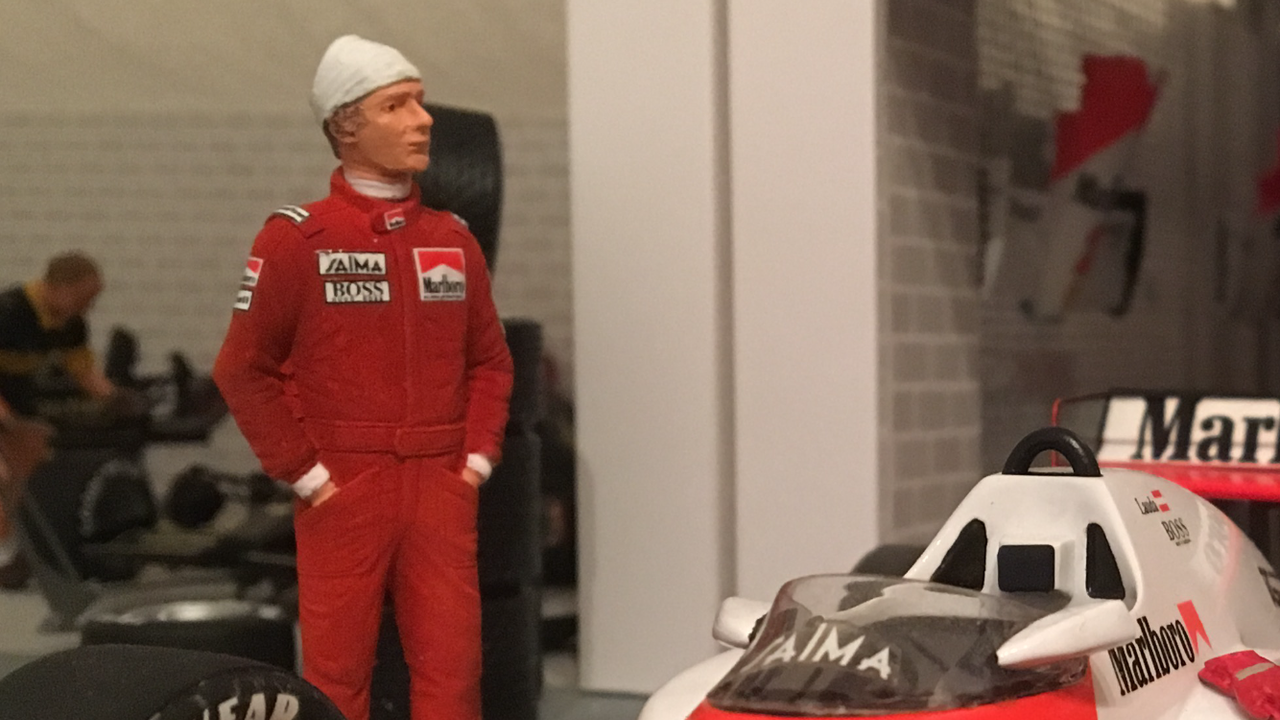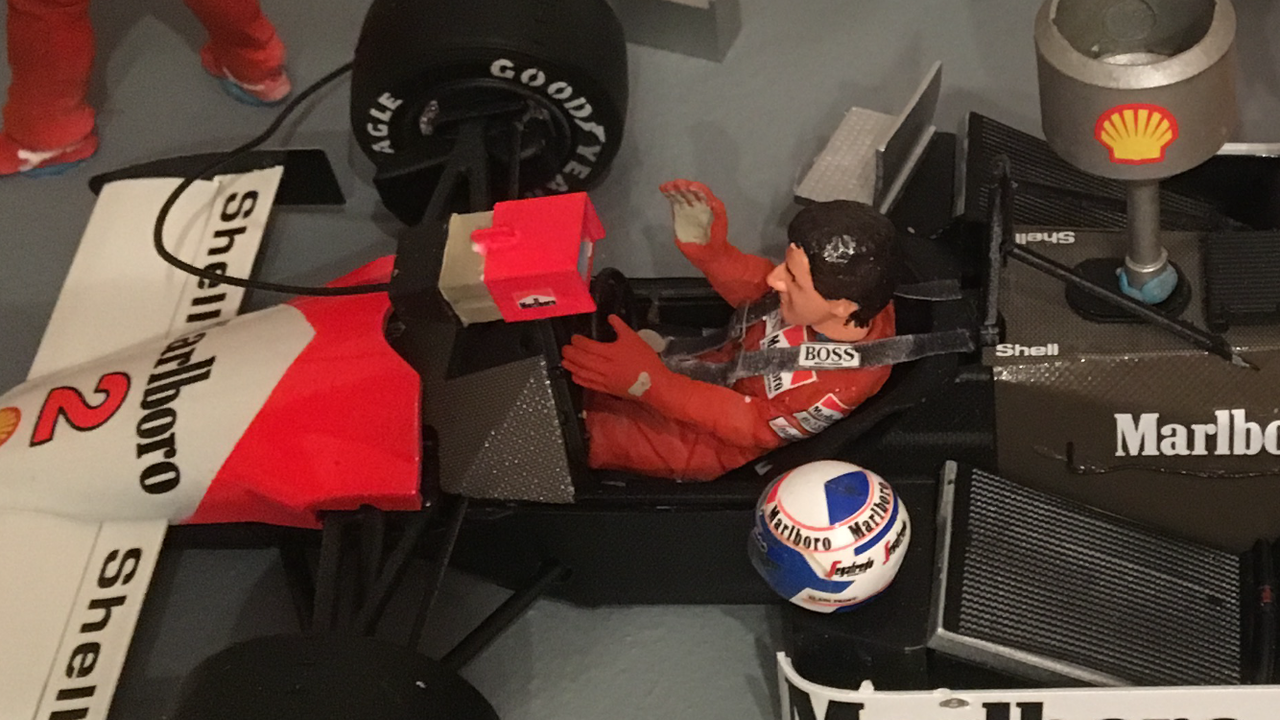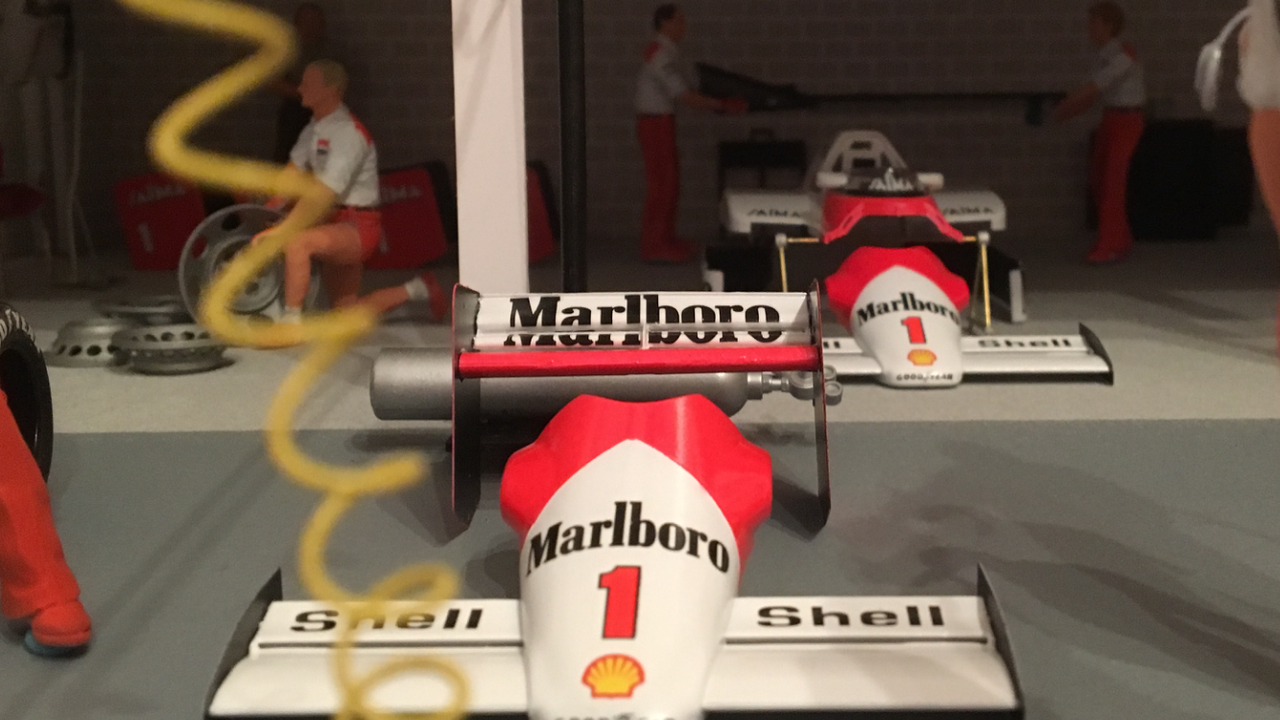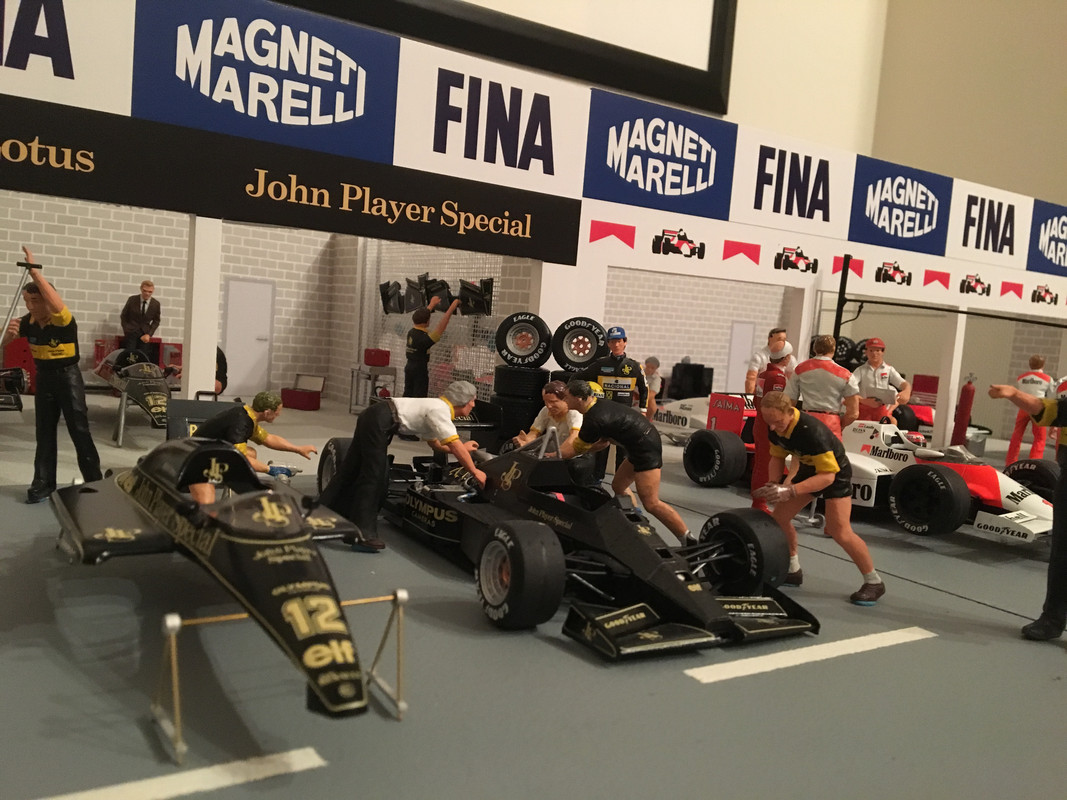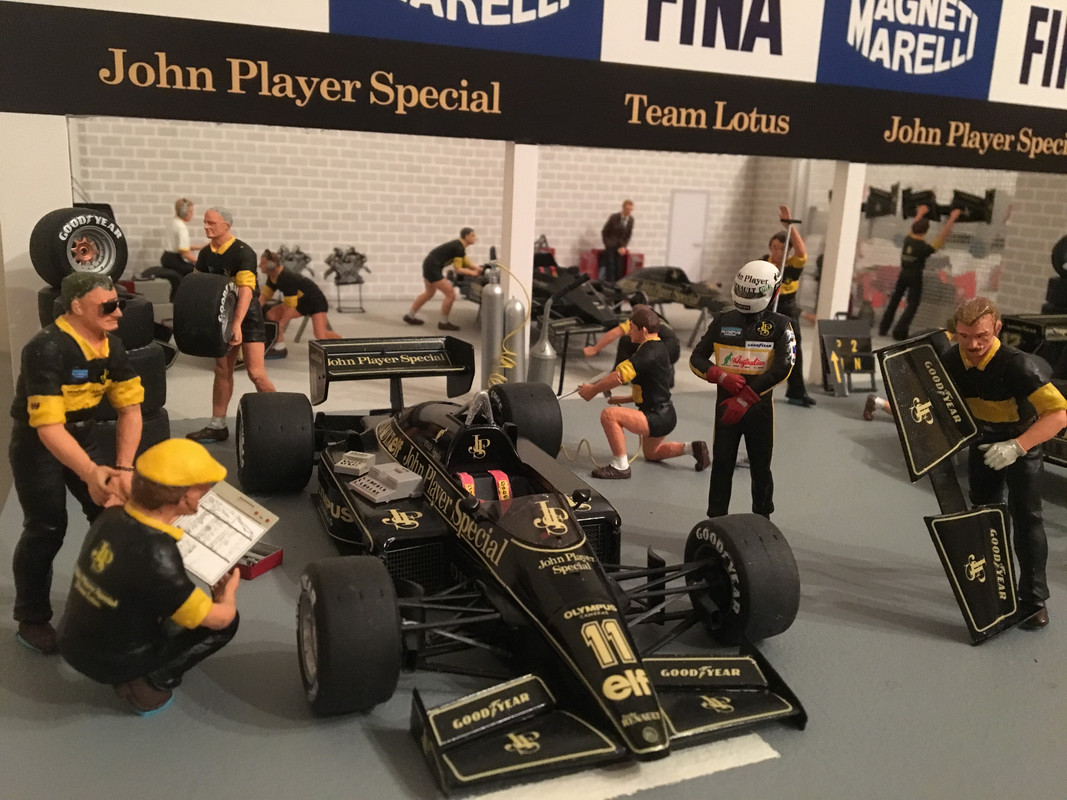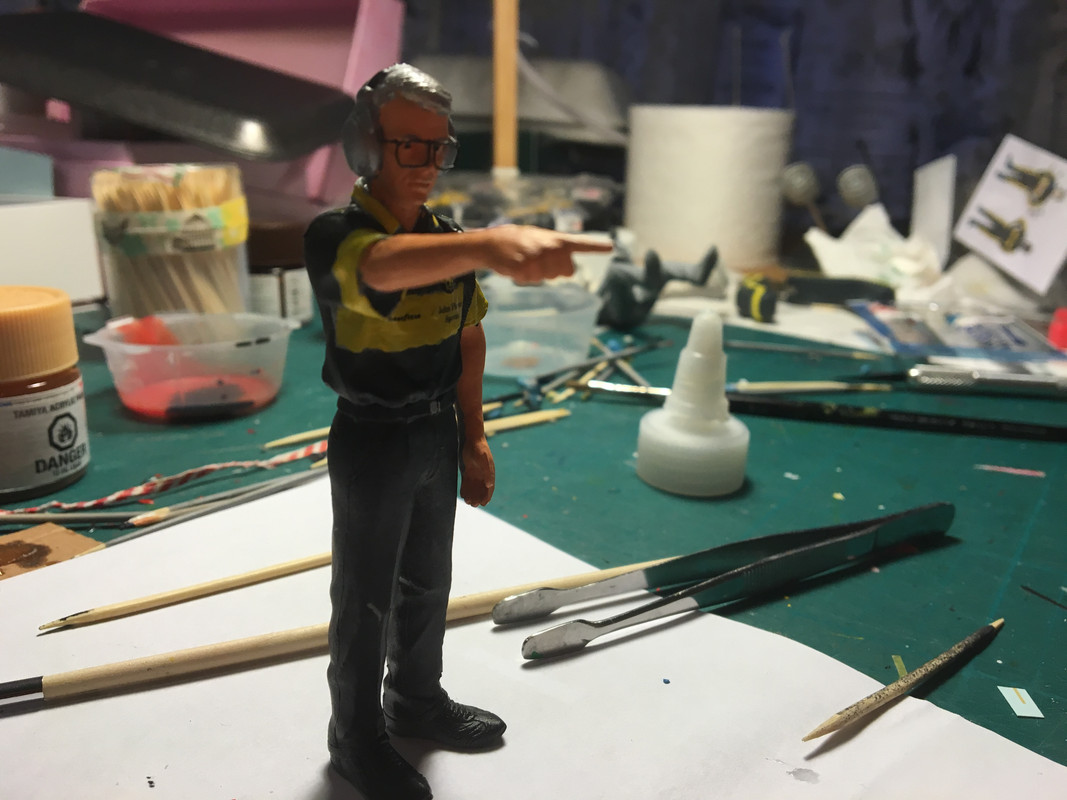 Do you recognize him?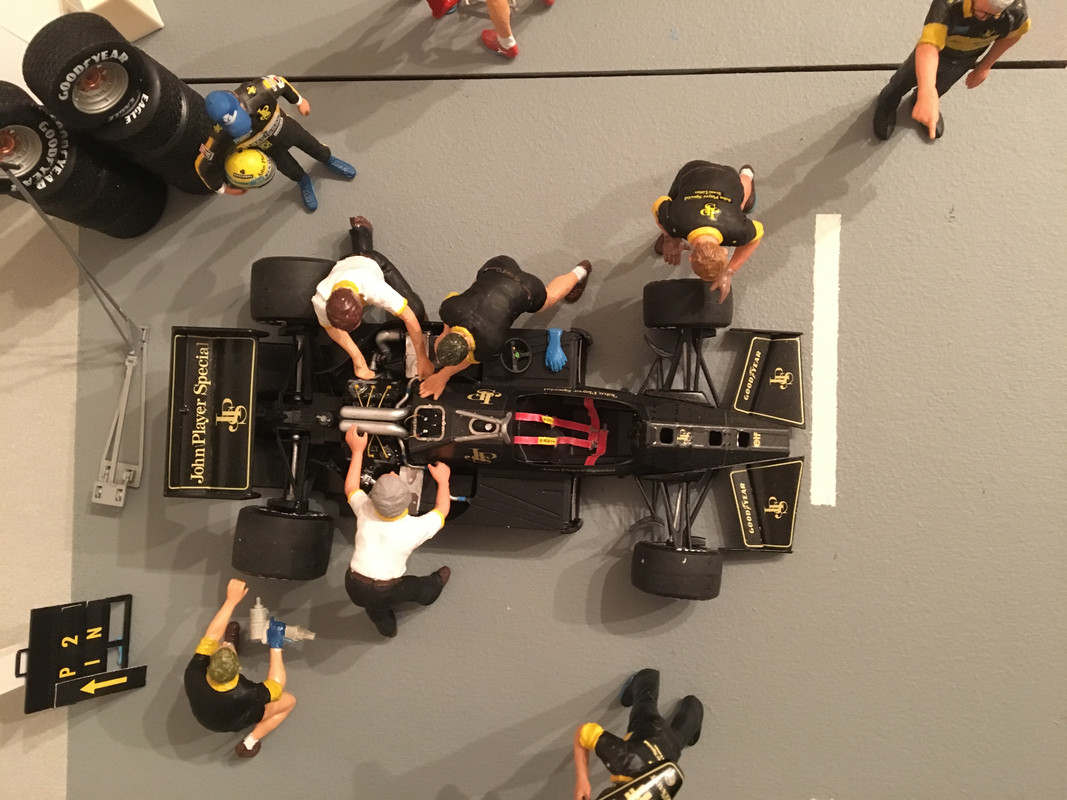 Renault technicians having a check of their engines.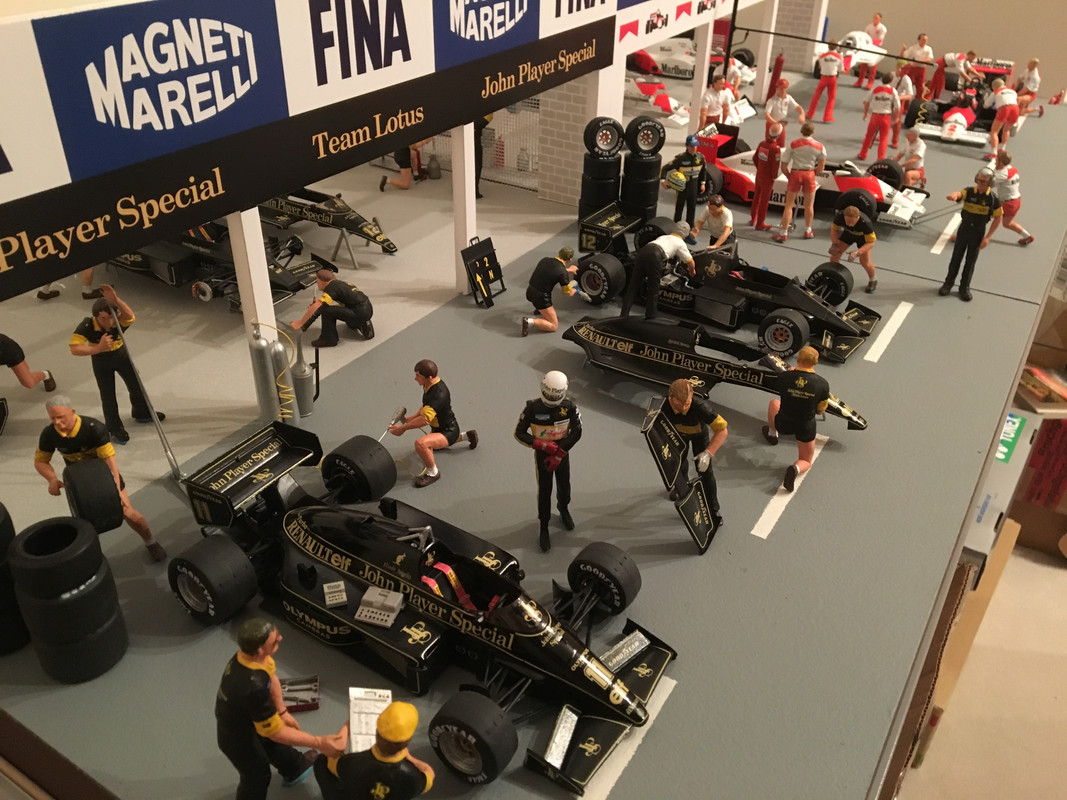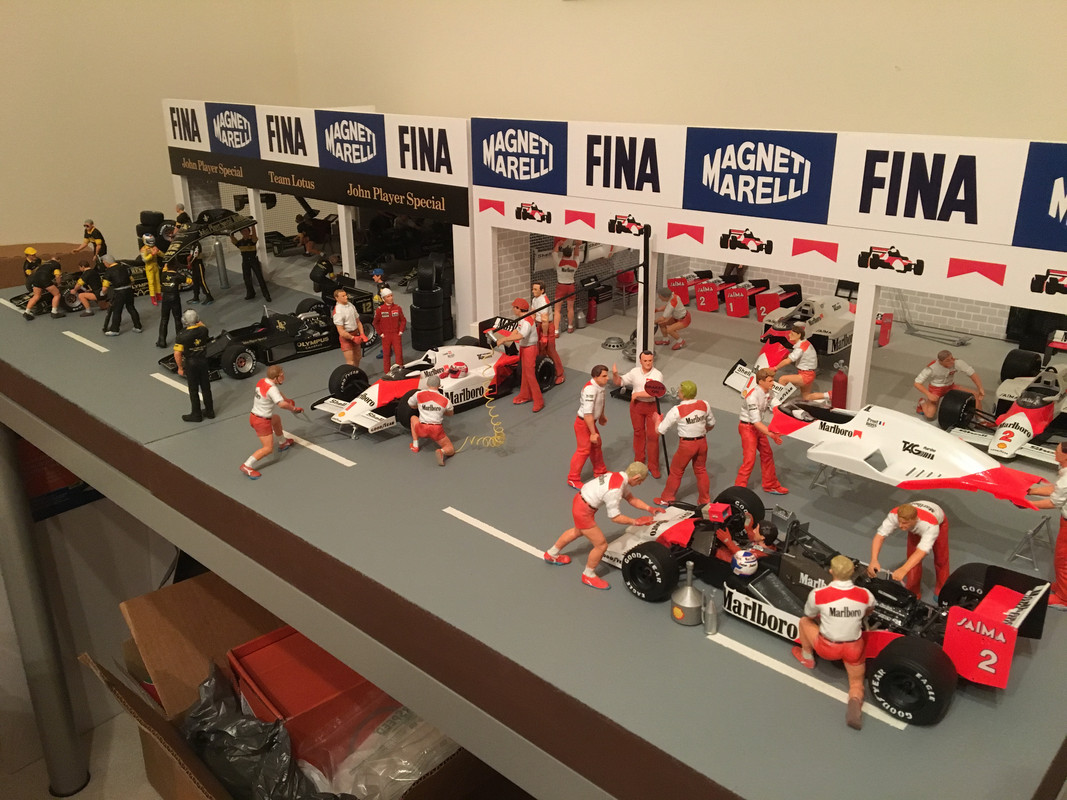 Re: Williams Memorabilia
Date: 15 May, 2019 01:12
Quote:
Great work...Awesome
Re: Williams Memorabilia
Posted by:
Goxxy
(IP Logged)
Date: 15 May, 2019 07:15
@Stuart - Shame you're not collecting any Williams stuff, but I'd love to see your collection. Mostly the books, that's impressive - 250 of them, whilst I only have 4!
Yet, I'm following the sport 26 years, and I've been collecting these for just few years.
@Rosberg, that's impressive, really. I can't think of myselft working on these, they require a lot of effort, patience and time, of which I'm lacking the last two
I have been doing some car modelling whils I was younger, but not anymore, which is a shame. However, your dioramas are - breathtaking to say the least. Hats down to you sir!
Here's my collection so far, started from 2014 and still growing. I'm not doing any dioramas, just collecting the models and other WF1 items.
One of my most valuables is (if you can believe it) this 2012 Spanish win FW34, with Pastor's signature on the box.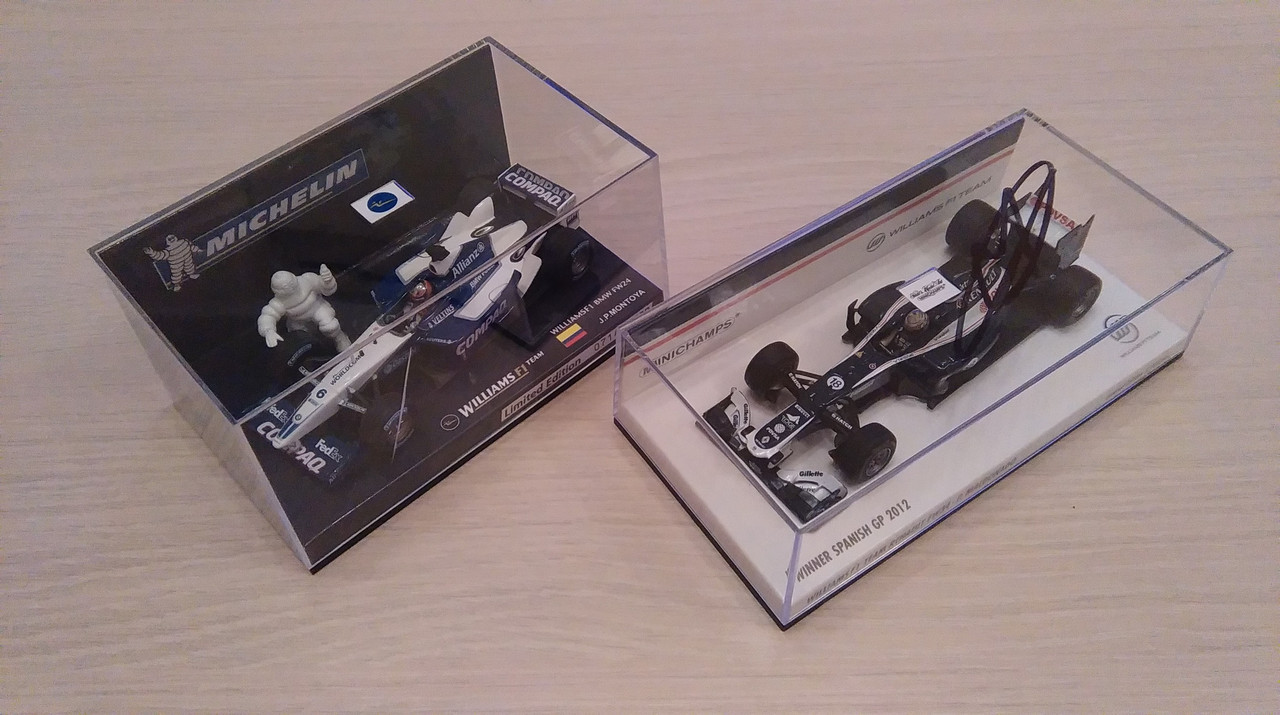 T-shirts, jacket and caps I collected so far (although I've lost some of BMW WF1 era ones)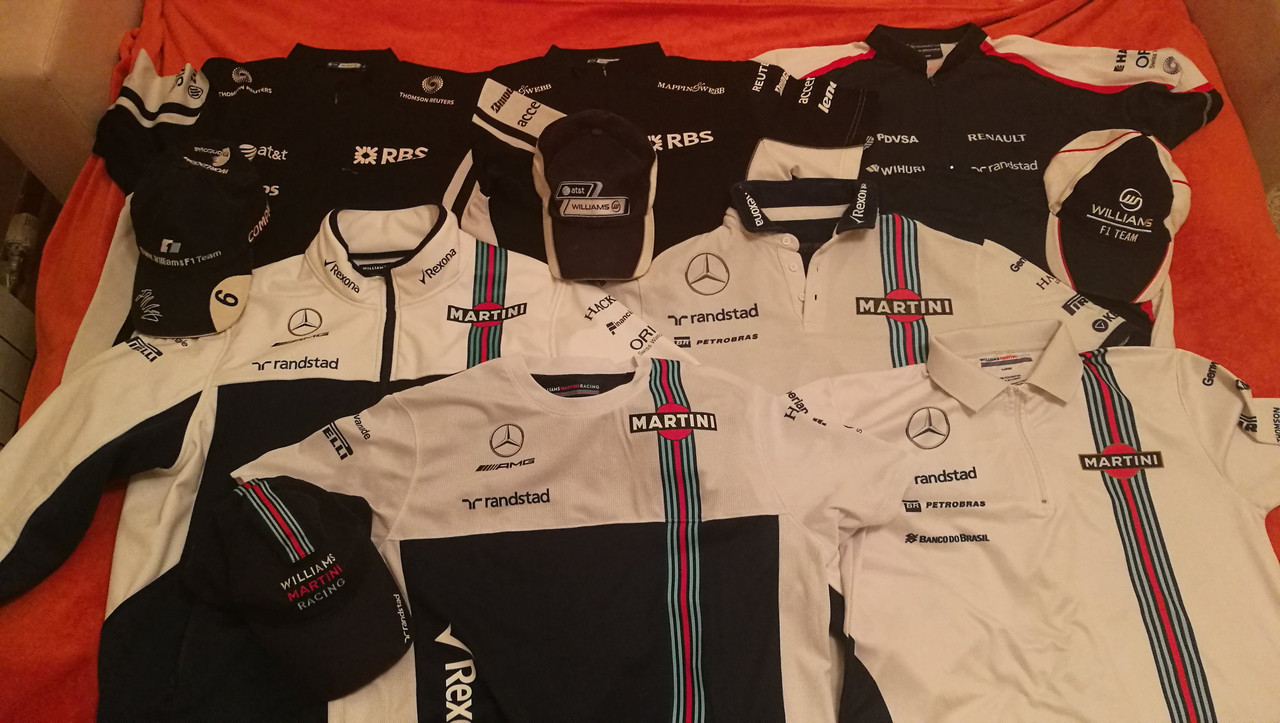 2018 additions, gillet and a shirt.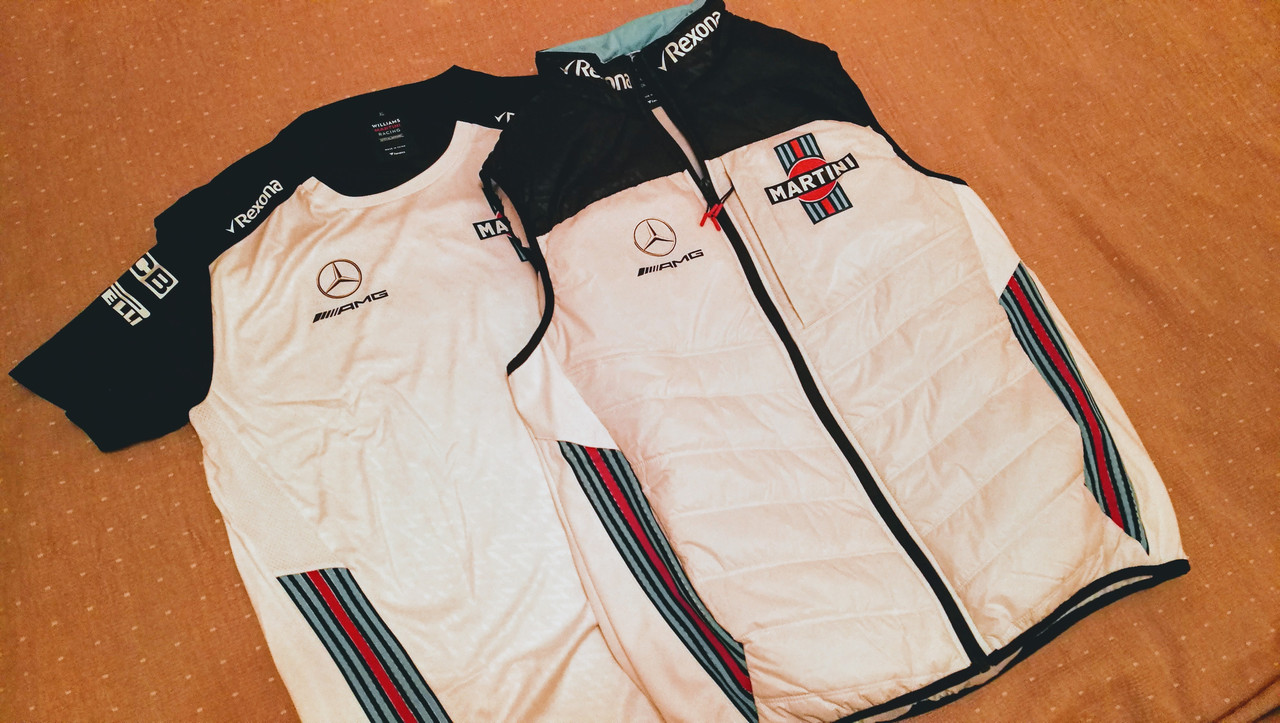 Probably my favourite is this 1994 Rothmans Williams jacket I got. An old, really old jacket, but my favourite nontheless.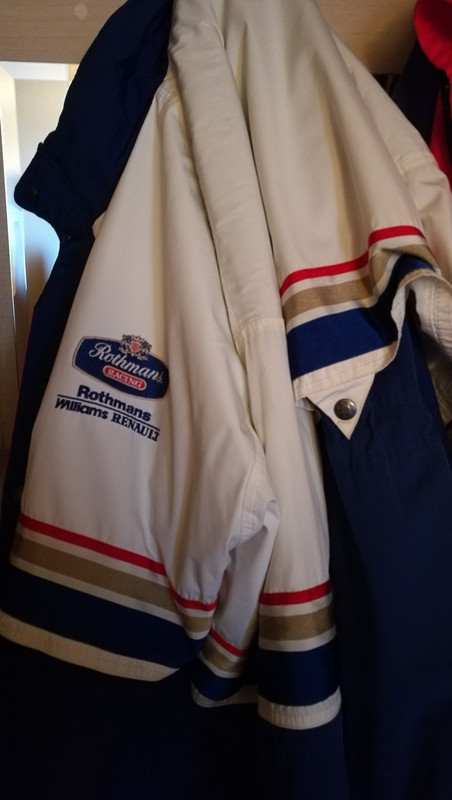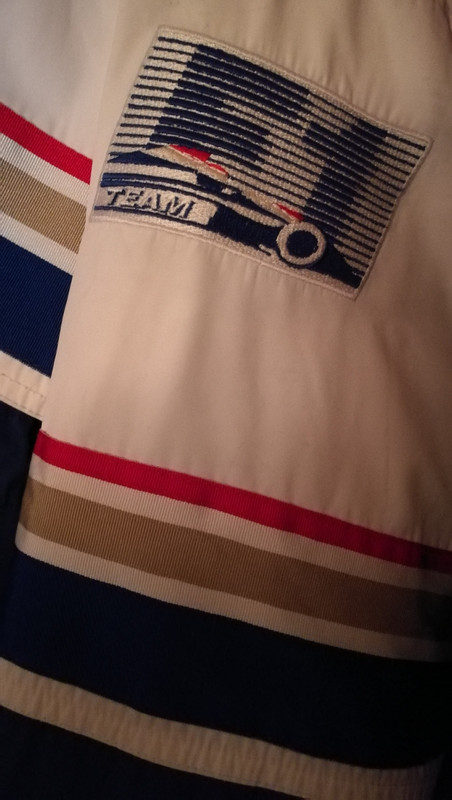 Few of the books I got.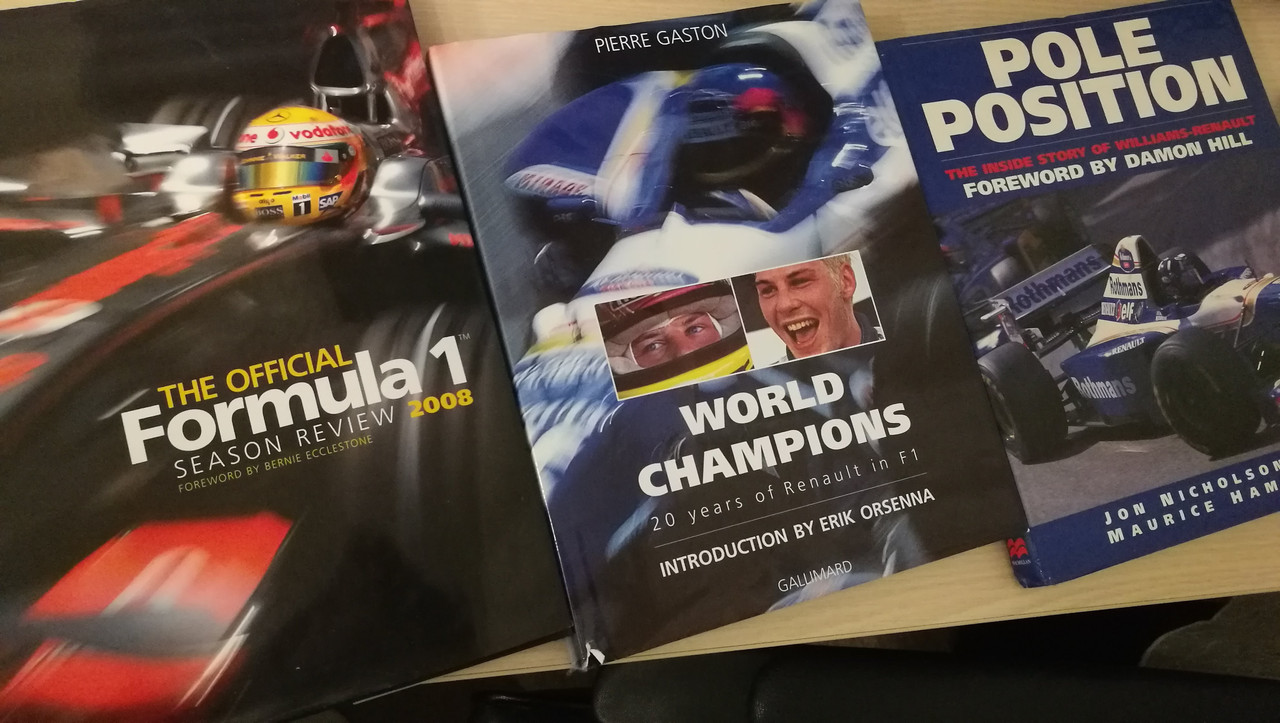 One of the latest books I got with this Renault 5 Turbo.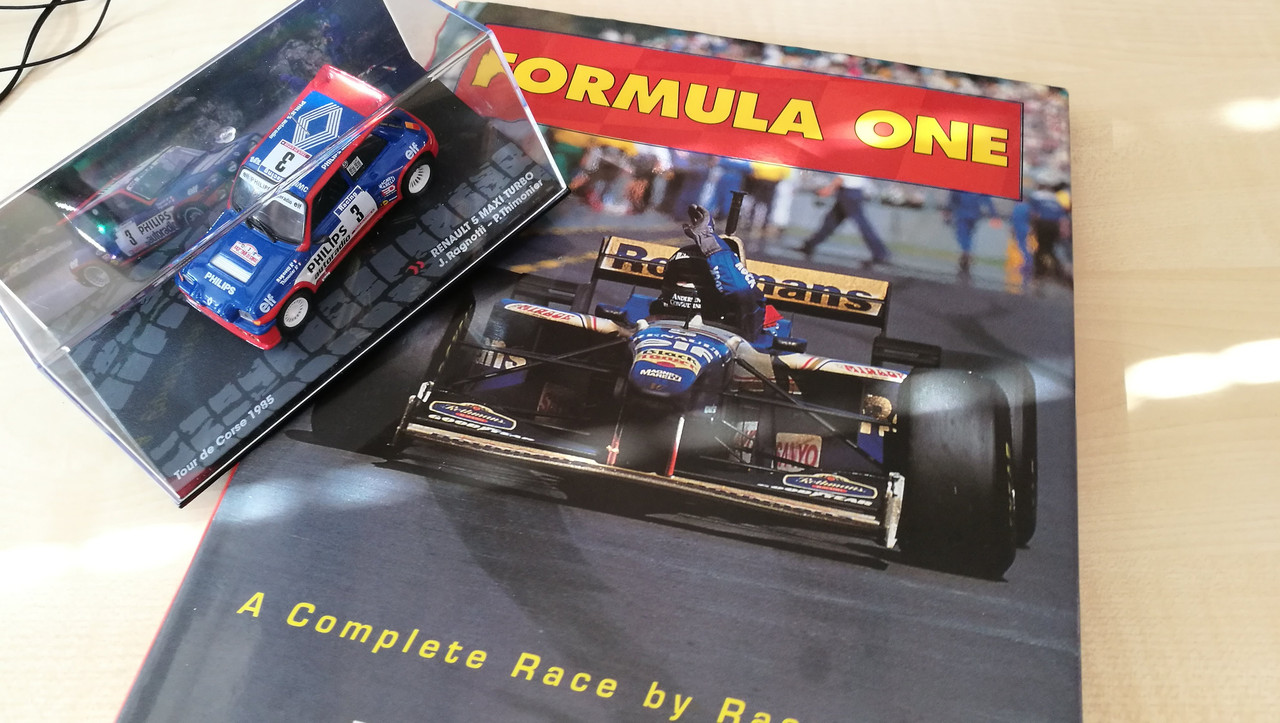 Latest 1/18 I got, with two more 1/43s from the same season.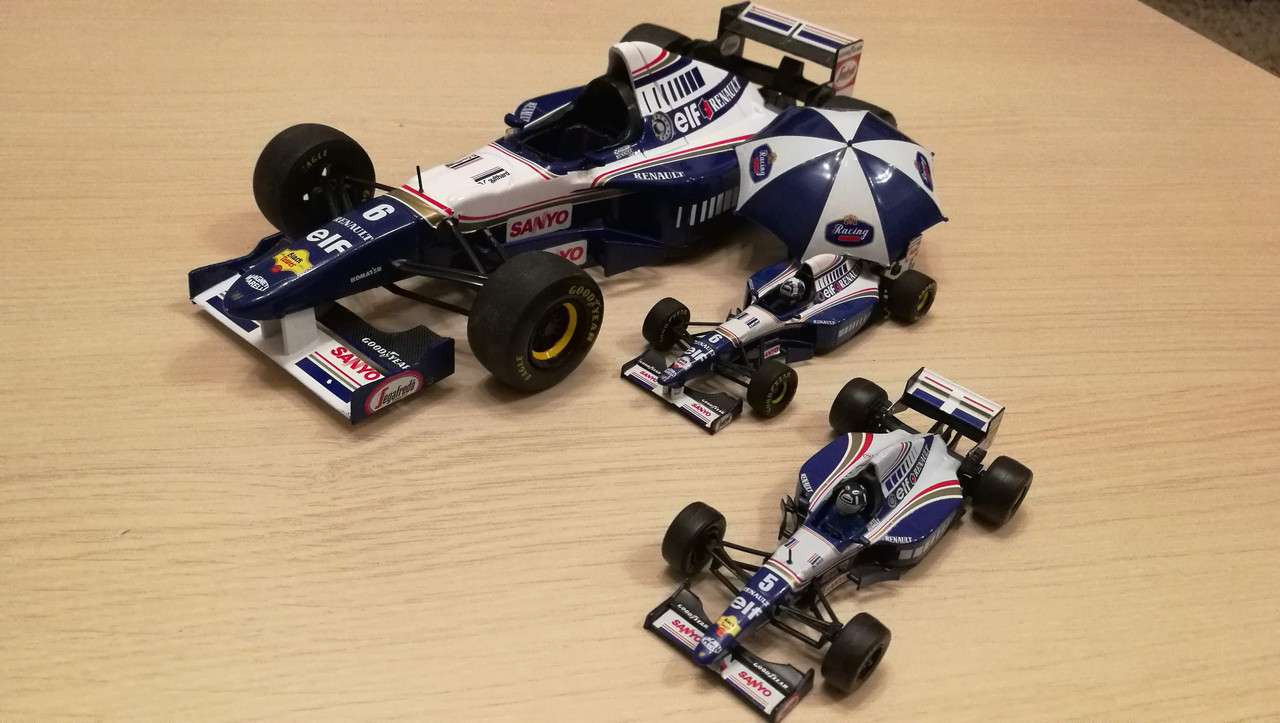 The collection so far.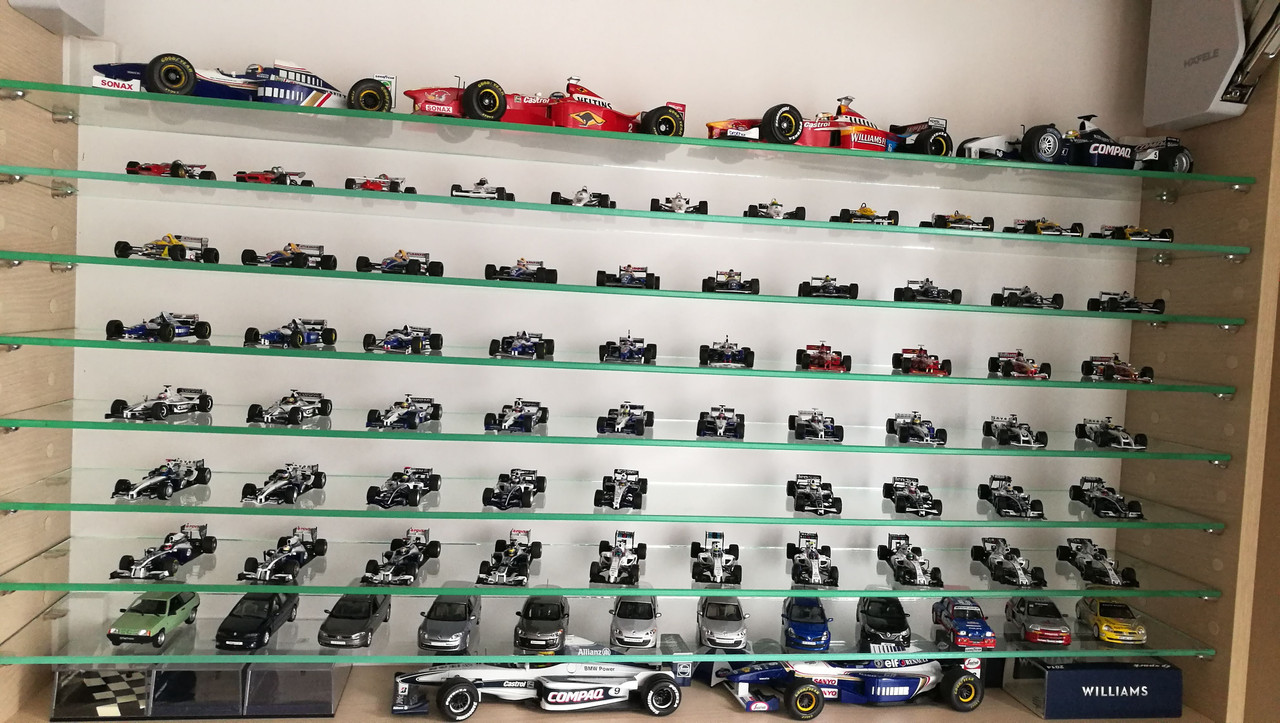 Sorry, only registered users may post in this forum.